Mission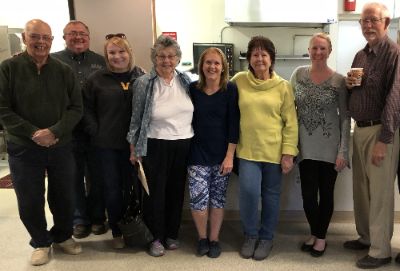 Berthoud Habitat for Humanity is a non-profit housing ministry that seeks to put God's love into action, working to bring people together to build homes, communities and hope.
The mission of Berthoud Habitat for Humanity (BHFH) is to promote the welfare of low-income persons who have inadequate housing by making low-cost housing available to such persons. We work to provide affordable, decent housing for families in need who live in the Berthoud/Campion area. We build strength, stability and self-reliance through shelter.
Habitat for Humanity believes that every man, woman and child should have a decent and affordable place to live in dignity and safety. All across America, individuals and families struggle to find affordable places to live. Habitat seeks to remedy this by providing families with a hand-up, not a hand out, to own their home and pay an affordable mortgage. 
History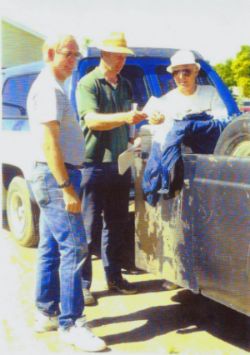 Berthoud Habitat for Humanity became a local affiliate of Habitat for Humanity International in 2000, but the work to become an affiliate started years before, as an idea sparked by Peter Bridgman in 1996.
After volunteering on a Habitat homebuilding project, a small group of Berthoud community members, led by Peter, decided to put their faith into action, and so began the work of Peter, Ricardo Haskins, Tom Patterson and Thomas Jones to form a committee of supporters, incorporating Berthoud's Habitat for Humanity, Ltd on August 20, 1997, which later became Berthoud Habitat for Humanity, Inc. in March 2000.
Shortly thereafter, a 'thrift store' (now known as Berthoud Habitat's ReStore) was rented and donations began to be collected to sell at the store.  The profits from the ReStore are used toward building affordable homes in our community.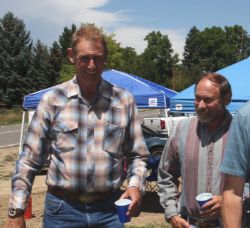 In 1998, Doc and Helen Fickel donated five-plus acres in the name of Berthoud Habitat on 4th Street. In 2001, construction began on the first new single family home in the Berthoud Habitat For Humanity subdivision. To date, 19 homes have been completed for qualified families in need and there is one home under construction in partnership with Thompson Valley High School's Geometry In Construction program and another spring 2023 home build also in the planning stages.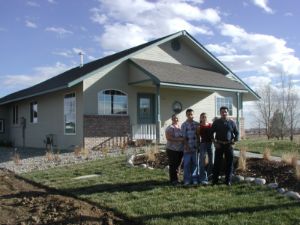 Our qualifying partner families are provided an opportunity for a 'hand up, not a hand out' and put in the "Sweat Equity" hours alongside our Habitat volunteers in building their home.
We welcome volunteers and supporters from all backgrounds and serve people in need of decent housing regardless of race or religion.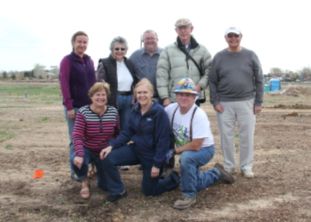 To accomplish this, we raise money, recruit volunteers and work in partnership with low income people needing housing. We believe that by working at a local level, we can better use our resources and make an immediate difference in people's lives.
Founded in Americus, Georgia, USA, in 1976, Habitat for Humanity International is a 501(c)3 nonprofit Christian housing ministry which has helped build, renovate and repair more than 1 million homes for more than 5 million people around the world.
Together, we help families build strength, stability and self-reliance through shelter.