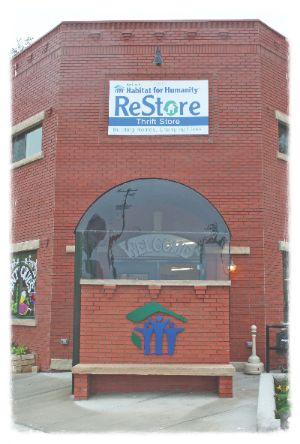 Sharon Derstine, ReStore Manager
157 Mountain Avenue, Berthoud, CO 80513
Mailing Address: PO Box 444, Berthoud, CO 80513
Phone: (970) 532-2870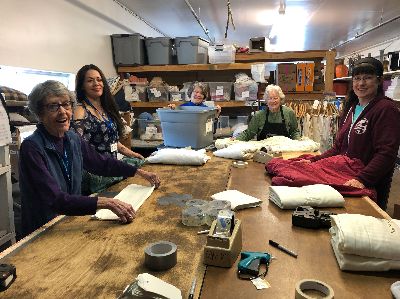 ** UPDATED October 2022 ** ReStore Hours:
SHOPPING:
Wednesday, Thursday, Friday & Saturday 10:00 am – 5:00 pm
DONATIONS:
Tuesday, Wednesday, Thursday, Friday & Saturday 10:00 am - 5:00 pm
ReStore Truck: Donation Pick Ups: ARE NOT AVAILABLE. We are NOT currently scheduling donation pick ups.
About Us:
Berthoud Habitat's ReStore is located in beautiful downtown Berthoud. We provide a welcoming, friendly atmosphere with lots of small-town charm to give you a great shopping experience.
At the ReStore, we are a community of co-workers and volunteers who strive to help our donors and customers feel like they are part of our mission to help build homes in our community. The profits from donations and purchases help us fund affordable homes for families in need.
Donations are  being accepted at the ReStore Tuesday, Wednesday, Thursday, Friday and Saturday 10am - 5pm
Please call us at (970) 532-2870 if you have any questions.
Donations that we accept:
Books – recent or antique books in good condition (no Encyclopedias or textbooks)
Clothing in good condition
Purses, Shoes, Hats and Belts
Household Items
Furniture in Good Condition – No items made from Particle Board are accepted
Linens
Small Appliances
Computers (only accepting monitors that are 19" or larger)
Stereos and Electronics
Lawn and Garden Items
Toys
Tools and Hardware
Antiques and Collectibles
Pet Items
Dishes and Kitchen Items
Sports Equipment
Jewelry
All Holiday Items
No mattresses or box springs are accepted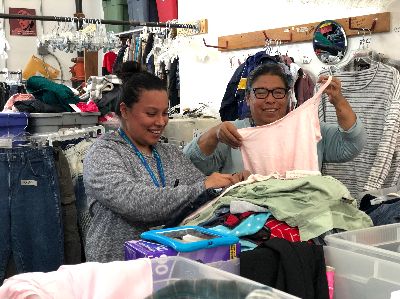 Our Commitment to Quality and Savings
Our ReStore only accepts lightly used donations to ensure the integrity of our inventory. Habitat's strong relationships with manufacturers, businesses and donors allows us to acquire high-quality and top-of-the-line items and materials and price them well below market.
Our Commitment to Sustainability
'Reuse, Recycle, and Repurpose' is our motto. We are constantly thinking of new ways to reduce the environmental impact through the sale of our gently used clothing, home goods, toys, and so much more!
Donation Guidelines
Donations are being accepted Tuesday, Wednesday, Thursday, Friday and Saturday 10:00 am - 5:00 pm
Donation Receipts for tax deductible purposes are issued at the time of drop-off/pick-up only. 
All donations must be in good and re-usable condition.
All donations must be approved and are accepted at staff discretion.
Please note that our staff does not repair, recycle or dispose of trash for customers.
ReStore Truck: Donation Pick Ups: ARE NOT AVAILABLE. 
For more information, please call (970) 532-2870
Shopping in Berthoud?
Stop by and enjoy a great deal while giving back to the community! New items are arriving daily, and our inventory is constantly changing. If you don't find what you're looking for today, check back, you will likely find it tomorrow.
Berthoud Habitat ReStore staff and dedicated volunteers thrive to maintain the highest quality merchandise and work hard to ensure that items are lovingly displayed, meticulously organized and cheerfully sold.